When the tragic bombing occurred at the Boston Marathon, the news was full of the carnage that the bombs wrought on victims. The serious injuries sustained by spectators and runners were highlighted in many reports and everyone rightfully rallied around those who had been hurt, donating blood and setting up funds to raise money.
These actions were the actions of a city coming together to restore hope and they reflect everything that is right about America. What wasn't widely reported, however, is that injuries similar to those suffered by victims of the bomb blast happen every day in the world. Our Boston injury attorneys know that injuries of these types are common in industrial accidents, which tend to happen quietly behind the scenes often with minimal press attention.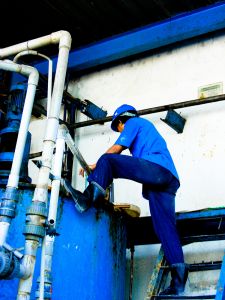 Industrial Accident Injuries Similar to Bombing Injuries
One news station, NBC Philadelphia, did take note of the unspoken truth that industrial workers suffer grave harm on a routine basis as a result of accidents that occur in chemical plans and other dangerous workplaces.
As reported by NBC Philadelphia, the force of the blasts caused by the bombs at the Boston Marathon is very similar to the force of a blast when there is an explosion at a chemical plant. In chemical plant explosions, the workers who are doing gas work or who are doing work on high pressure piping are often seriously injured or killed as a result of the tremendous force. Like those victimized by the Boston bombers, these workers may lose their limbs or lose their lives as a result.
The Consequences of Injuries from High-Velocity Explosions
When an amputation occurs as a result of a high-velocity explosion, whether from a bomb or from an industrial accident, there is a very lengthy recovery period. Doctors first need to stabilize the person who suffered the injuries and need to clean and close the wound in order to prevent an infection from developing.
The wounds must then be given time to heal before any further rehabilitation interventions are possible. Those who receive prosthetic limbs to replace the limbs that are lost will typically have to wait for at least three weeks before the wound is healed enough to begin fittings for the prosthesis. After this, adjustments must be made to ensure that the prosthesis is comfortable and that it fits well.
The process of learning to use the prosthesis is also a lengthy one. In many cases, rehabilitation becomes necessary and can last for six months or longer. Ideally, at the end of this process, the injured individual will be able to use the prosthetic limb just as he or she would use a natural limb. Over time, however, the prosthesis may need to be replaced with repeat surgeries and additional medical interventions.
Industrial Accident Victims Recover in Silence
Tragically, the victims of the Boston marathon will now need to endure the recovery process. The press and public are likely to focus on the aftermath and the recovery of those who were injured in this horrific event, which is a type of follow-up coverage that industrial accidents rarely get.
When an industrial accident quietly happens behind the scenes, only those affected will usually know about what occurred. The injured workers will need to turn to workers' compensation benefits to have their costs covered and they will go through the arduous recovery process with little attention or support from strangers. The industrial accident is just another workplace accident that will be forgotten by all except those whose lives are changed by the injuries they endured.

If you or a loved one was involved in a work accident in Massachusetts, call Jeffrey Glassman Injury Lawyers for a free and confidential appointment — (617) 777-7777.
Additional Resources :
Spring Roofing Safety Tips in Massachusetts, Massachusetts Workers Compensation Lawyers Blog, April 14, 2013.