In Hill v. City of Horn Lake, a case from the Supreme Court of Mississippi, two employees were working at the bottom of a trench when it collapsed without warning. The trench was 17 feet deep at its lowest point. When it collapsed, one worker was killed, and the other was seriously injured.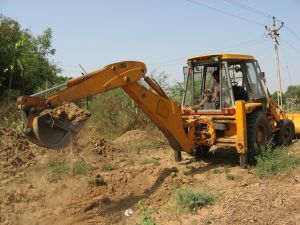 Following the accident, deceased worker's estate and injured worker filed civil negligence suit against the city under a theory that their employer, construction company, had acted negligently in allowing the trench to collapse while they were inside.

As our Boston workers' compensation attorneys can explain, this case deals with a variety of complex legal issues often faced by employees who are injured while working on a construction project. First is the issue of respondeat superior. Plaintiffs alleged city was construction company's employer, and therefore employer was liable for tortious acts committed by its employees.
While this is normally true, in this case, city argued construction company was not its employee, because it was hired as an independent contractor to perform this one job involving the trench. Generally speaking, a person who hires an independent contractor is not liable for torts committed by contractor. If there is no supervisory responsibility, there is no vicarious liability either. The court agreed with city on this point.
The next issue was whether city was liable to pay workers' compensation benefits to injured and deceased employees. The court held, since construction company was not city's employer, construction company workers were not employees of city. This essentially meant workers could not sue city for what happened to them.
However, this does not mean they could not sue construction company director or file a claim for workers' compensation in appropriate situations. The answer to this question deals with whether injured workers were themselves independent contractors or employees of construction company. If they were employees, they would be eligible to receive workers' compensation. If they were not considered employees, they would not have this option with respect to independent contractors.
Another complex issue, and the main reason injured workers were trying to sue city in the first place, is that construction company did not have a commercial general liability policy at time the trench collapsed. If construction company had such a policy, workers and their families could have sought compensation from the insurance company and would not have had to deal with all of this litigation.
Following the accident, OSHA investigated and found city liable for not making sure any independent contractors they hired had a commercial general liability policy in place before commencing work.
These cases often involve a mix between workers' compensation and personal injury litigation. One of the most important things you can do to maximize your chances of recovery is to consult with a law firm that handles both types of cases on a regular basis. The sooner you speak with an attorney following your accident, the better, since there are variety of deadlines with which you have to comply when filing an appropriate claim or legal cause of action.

If you are injured on the job in Massachusetts, call Jeffrey Glassman Injury Lawyers for a free and confidential consultation to discuss your workers' compensation claim: (617) 777-7777.
Additional Resources:
Hill v. City of Horn Lake, Apr. 23, 2015, Supreme Court of Mississippi
More Blog Entries:
Man Electrocuted in Construction Site Accident, August 25, 2014, Boston Workers' Compensation Lawyers Blog