Boston Mayor Thomas M. Menino recently issued a heat advisory reminding residents, visitors and workers to stay safe out there through the August heat. We're now entering the third officials heat wave of the season. You're reminded to stay shaded and hydrated to stay safe.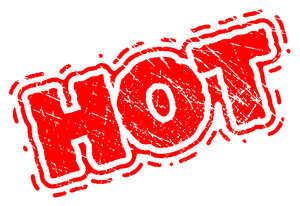 During this time, employers are also being requested to keep outdoor workers time in the sun to a minimum, especially during the warmest hours of the day, according to the City of Boston.
Our Boston workers' compensation attorneys understand that heat illnesses can be deadly, and these conditions are threatening to outdoor workers. According to the Occupational Safety and Health Administration (OSHA), there are thousands of employees who get sick as a direct result of overexposure to heat each and every year. And some of these workers even die. Thankfully, these types of injuries and illnesses are completely preventable.
Who is most at risk?
-Landscapers
-Construction Workers
-Transportation Officials
-Builders
-Maintenance Personnel
-Greenhouse Workers
-Anyone who works outdoors in the Massachusetts' heat.
How to prevent it?
-Make sure that workers are getting water every 15 minutes when working in extreme heat.
-Take a break in the shade to cool down.
– Heat Cramps: Characterized by involuntary muscle spasms, profuse sweating, normal pulse and respiration, possible dizziness.
-Consider wearing a hat and other light-colored clothing.
-Learn the signs and know that to do in the event of an emergency.
-Wear loose-fitting, lightweight clothing. Wearing excess clothing or clothing that fits tightly won't allow your body to cool properly.
-Keep an eye on your coworkers and others on the job.
-Remember that electric fans may provide comfort, but when the temperature is in the high 90s, fans will not prevent heat-related illness. Taking a cool shower or bath, or moving to an air-conditioned place is a much better way to cool off.
-Consider getting the tougher, more extensive work done during the beginning of the day when temperatures are lower.
-Train employees about heat illness risks and how to protect themselves.
-Remove extra clothing.
What are the warning signs?
-Headaches
-Dizziness
-Disorientation.
-Hallucinations
-Rapid Pulse
-Nausea
If any of these symptoms persist, you should call 9-1-1 right away.
Workers new to outdoor jobs are generally most at risk for heat-related illnesses. For example, Cal/OSHA investigated 25 incidents of heat-related illness in 2005. In almost half of the cases, the worker involved was on their first day of work and in 80% of the cases the worker involved had only been on the job for four or fewer days.
Remember that heat is the number one weather-related killer in the United States, resulting in hundreds of fatalities each year. In fact, on average, excessive heat claims more lives each year than floods, lightning, tornadoes and hurricanes combined. Stay cool out there and stay safe through this heat.

If you or a loved one has been injured on the job in Massachusetts, call Jeffrey Glassman Injury Lawyers for a free and confidential consultation to discuss your workers' compensation claim– (617) 777-7777.
More Blog Entries:
Keeping Boston Teens Safe through Summer Work, Massachusetts Workers' Compensation Lawyers Blog, July 16, 2013
Man Seriously Injured in Quincy Work Accident After Electrocution and Fall, Massachusetts Workers' Compensation Lawyers Blog, July 14, 2013