Gales v. Sunoco & Amer. Zurich Ins., a case from the Maryland Court of Appeals, involved claimant who was injured while driving a gasoline tanker truck for his employer in February of 2010. Following the accident, employer's insurance company compensated claimant under a workers' compensation benefits rating of temporary total disability from February through December of 2010.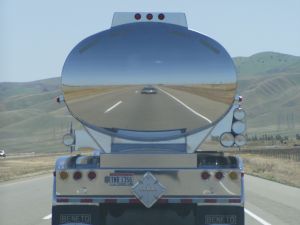 Claimant requested that employer pay for additional temporary total disability benefits and for an evaluation by a pain management specialist. Employer denied employee's claim.
At this point, employee filed a claim with the workers' compensation commission and received an award of compensation, ordering employer pay for the additional benefits and the evaluation requested.

Employer appealed to the circuit court and requested a jury trial. During jury selection, trial judge instructed the jury that the workers' compensation commission had awarded benefits and employer was now asking a jury to decide if claimant was entitled to benefits.
In their opening statements, both parties informed the jury that there was an award from the workers' compensation commission in claimant's favor, and claimant's attorney informed the jury that the award was presumed to be prima facie correct.
As our Boston attorneys who represent injured workers understand, prima facie is a Latin term used by lawyers and judges to mean that something is true on its face. This does not mean that, upon further investigation, it will still hold true, but there is a presumption in favor of it being true.
During trial, employer presented expert testimony from an orthopedic surgeon who opined that no further treatment was needed, and claimant could return to work. After the close of employer's case, claimant moved for a directed verdict. Claimant asserted that, since employer failed to move the commission's award into evidence, the court did not have jurisdiction to grant relief to employer. The motion was granted, and the trial judge entered a verdict in favor of claimant.
After trial, employer moved for a new trial and, when that motion was denied, appealed to the intermediary appellate court. The appeal was based on grounds that employer was not required to move the workers' compensation award into evidence. That appellate court agreed with employer and reversed trial court's holding.
Employer appealed to the state supreme court. In that appeal, the court looked at whether there was a requirement to move an award into evidence as part of an employer's case in chief.
On appeal, the court determined that a trial judge is required to instruct a jury that the award from the commission establishes a prima facie case, but it is discretionary as to whether the award itself must be physically moved into evidence.
The court affirmed the decision of the intermediary court of appeals and remanded the case for further proceedings consistent with their opinion. This means that a jury would be able to hear employee's case in chief and make a determination as to whether employer should be entitled to workers' compensation benefits.
Given the procedural posture of this case, having completed half a jury trial, it is possible that both parties entered into a settlement agreement.
If you are injured on the job in Massachusetts, call Jeffrey Glassman Injury Lawyers for a free and confidential consultation to discuss your workers' compensation claim: (617) 777-7777.
Additional Resources:
Gales v. Sunoco & Amer. Zurich Ins, October 23, 2014, Maryland Court of Appeals
More Blog Entries:
OSHA Fines Welding Company in Connection with Deadly Boston Fire, October 15, 2014, Boston Workers' Compensation Lawyers Blog