A New England Work Accident ended fatally after two employees were performing work on a rigging cable — the sling holding the cable in place failed. The cable shot across the room and struck the two workers. After inspection of the accident scene and the work site, the U.S. Department of Labor's Occupational Safety and Health Administration concluded that the test bed guards were not utilized to prevent employees from being struck by the cable.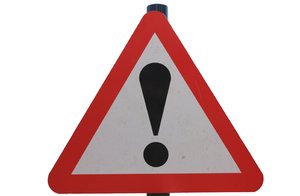 The company, Composite Rigging Ltd. and Co., has received 18 alleged serious violations of workplace safety standards from OSHA.
Our Massachusetts workers' compensation attorneys would like all employees to know that it is the responsibility of their employer to eliminate hazards that can cause on the job injuries. If you or a loved one has been involved in a workplace injury, you are urged to contact an attorney to help you fight for your rights and for the compensation you deserve.
"Proper guarding would have kept these workers from being struck," said Patrick Griffin, OSHA's Rhode Island area director. "I call upon Rhode Island employers using similar equipment to examine it, and if necessary, take preventive measures so that similar incidents with tragic consequences do not happen again."
The inspection that OSHA conducted resulted in a number of other hazardous conditions, including:

-Unguarded or inadequately guarded grinders, lathes and fans.
-Misused electrical equipment.
-A powered industrial truck modified without the manufacturer's approval.
-Lack of daily examinations of a powered industrial truck for defects.
-No suitable quick-drenching facilities for employees working with corrosive materials.
-Lack of a written respiratory protection program; not conducting a hazard assessment of the workplace.
-Inadequate precautions against the ignition of flammable vapors.
-Unlabeled containers of chemicals.
-An inadequate stair rail.
All of these hazardous conditions were found at a facility that was unrelated to the fatal accident. For all of these violations, Composite Rigging Ltd. and Co., faces more than $54,000 in proposed fines.
A company receives a serious violation when there is substantial probability that death or serious physical harm could result from a hazard when employer knew or should have known about it in the first place.
The company will have 15 business days from the date of the receipt of the citations and the proposed penalties to comply, contest the findings before the independent Occupational Safety and Health Review Commission or meet with OSHA's area director.

If you have been injured at work in the Boston area, contact Massachusetts Workers' Compensation Attorney Jeffrey S. Glassman for a free and confidential appointment to discuss your rights. Call (617) 777-7777.
More Blog Entries:

OSHA Fines Company $345,000 for Failing to Protect Workers Against Potential Work Accident in Framingham, Massachusetts Workers Compensation Lawyers Blog, July 16, 2011
Boston Workers' Compensation Attorneys Here to help you through your Work Accident Claim, Massachusetts Workers Compensation Lawyers Blog, July 14, 2011

Local Company Recognized by OSHA for Exemplary Safety Standards to Reduce Risks of Work Accidents in Massachusetts, Massachusetts Workers Compensation Lawyers Blog, July 9, 2011