A wide range of government leaders, investors, religious organizations and worker safety advocates are urging action from large clothing manufacturers such as Walmart, Gap and Benetton if more isn't done to bolster working conditions in garment factories overseas.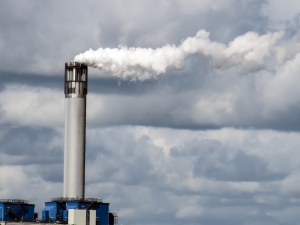 Our Boston workers' compensation lawyers know that the outrage stems from the collapse of an eight-story factory building, where clothing destined for the U.S. was being manufactured. The death toll has reached well over 1,000 at this point, with the dramatic and heart-wrenching rescue of one woman 17 days after the tragedy making headlines worldwide.
While many here in the U.S. see worker advocacy as something that is not always a high priority, situations like this should give us all pause. This is the kind of thing that can happen when we place our trust in corporations to prioritize worker safety.
Yes, this happened in a foreign country, but they are U.S. companies that clearly know better. They are held to a different standard for their workers in the U.S. – which is precisely why they seek to set up operations in foreign countries, where the workplace safety requirements are far more lax and expenses are therefore much cheaper. In the end, as in so many other workplace tragedies, we see once again that greed trumps safety.
It's encouraging to see that nearly 1 million signatures have already been collected on a petition urging Gap and H&M to sign commitments to improve fire safety plans in other Bangladesh factories. Additionally, religious groups controlling some $100 billion in assets have collectively penned a letter expressing displeasure with U.S. retailers on this front.
There are nearly 3 million garment workers employed by U.S. companies in Bangladesh, and not nearly enough is being done to protect them. The government of Bangladesh is being accused of working together with these large corporations to suppress labor unions, curb worker rights and diminish safety standards.
The country has the lowest minimum wage in the world, at $37 monthly.
We wish it hadn't taken such a significant loss of life to gain the attention of the international community on this issue. Up until now, the primary voice of advocacy had come from non-governmental organizations, who hold little power in the marketplace.
The incident occurred just two months after a fire in another Bangladesh factory killed 112 workers.
At the same time, it highlights the importance of prioritizing and investing in worker safety standards and rights domestically.
In Massachusetts last year, 32 workers were killed on the job. Another 320 passed away from an occupational disease. Another 1,800 were diagnosed with an occupational disease and 50,000 more sere seriously injured.
If we think a tragedy like Bangladesh is too distant, let us not forget the recent fertilizer plant explosion in Texas, the oil rig blasts off the Gulf of Mexico and the mine deaths in West Virginia.
We should do better. We can do better.

If you are injured on the job in Massachusetts, call Jeffrey Glassman Injury Lawyers for a free and confidential consultation to discuss your workers' compensation claim– (617) 777-7777.
Additional Resources:
Retailers Are Pressed on Safety at Factories, May 10, 2013, By Steven Greenhouse, New York Times
More Blog Entries:
Industrial Accident Injuries Don't Get Much Press, But are Very Serious, May 1, 2013, Boston Workers' Compensation Lawyer Blog