U.S. Cosmetics Corp. is in the business of beauty and making others look good.
It's too bad they failed to come up smelling roses in a recent inspection by officials with the U.S. Occupational Safety & Health Administration.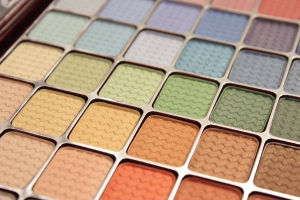 Our Boston workers' compensation lawyers understand the firm was slapped with more than $53,000 in fines for posing worker hazards, including chemical, mechanical, confined space and electrical concerns.
The decision was handed down late last month.
In all, there were 20 alleged serious violations at the Hartford-based plant. A serious violation from OSHA is one in which a workplace hazard could cause an illness or accident that would most likely result in serious physical injury or even death. The only defense for this kind of violation is that the employer did not know and could not have known about it.
In this case, it's not clear whether in fact the employer did know about the risks workers were facing daily, But the clear message, as evidenced by these fines, is that it should have known. Left uncorrected, these risks exposed workers to hazards such as:
Arc blasts;
Falls;
Becoming trapped or overcome in confined spaces;
Electrocution;
Lacerations.
The inspection actually took place back in October, and now the final report has been handed down.
With regard to electrical safety, OSHA indicated that the company didn't have any electrical safety-related work practices in place for employees who were working directly with energized power sources. They weren't being equipped with proper protective gear and there was no indication that workers were being instructed to check first to ensure power sources weren't energized before initiating their duties. Maintenance workers hadn't been trained whatsoever in this regard.
With regard to confined spaces, there was no limited access to these locations, nor were there procedures in place to ensure such areas were free from electrical dangers before workers entered. There was also no plan in place to rescue employees from a confined space in the event of an emergency.
There were also numerous instances of fall and tripping hazards, dangerous machinery that was running, yet unguarded, flammable liquids in unsecured containers and hazardous chemicals that weren't clearly marked and labeled.
In areas where employees were working with caustic chemicals, there were no facilities for these workers to drench or clean themselves.
Additionally, there were numerous locations where damaged electrical power cords were left exposed in the work area.
The company, founded back in 1985, manufactures treated mineral substrates and pigments that are then sold to various cosmetics makers. It also creates sunscreens and other specialty cosmetic products.
Workers have a right to conduct their duties in a safe environment, having been properly trained and with the appropriate protective equipment and safeguards. Oversights like these put every single one of these workers in jeopardy.

If you are injured on the job in Massachusetts, call Jeffrey Glassman Injury Lawyers for a free and confidential consultation to discuss your workers' compensation claim– (617) 777-7777.
Additional Resources:
US Labor Department's OSHA cites Dayville, Conn., cosmetics manufacturing plant for electrical, confined space, mechanical and chemical hazards, Feb. 13, 2013, Press Release, OSHA
More Blog Entries:
Massachusetts Work Accidents: First Aid & Lifesaving Employees, March 11, 2013, Boston Worker Injury Lawyer Blog