A general contractor that was hired to reconstruct the Pawtucket River Bridge has recently been cited with a number of violations for failing to protect its employees from a work accident in New England.
Officials with the Occupational Safety and Health Administration have cited the company, S&R/Pihl, with nearly $61,000 in fines for a number of violations including inadequate rescue procedures and for having a number of fall hazards on site.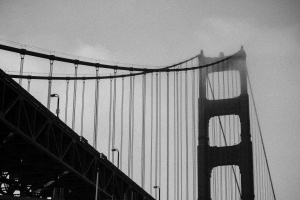 The company did not have any procedures in place to help to rescue an employee who was working nearly 100 feet in the air had anything of happened or had he of fallen, according to the accusations. The response plan didn't ensure that the other employees were properly trained to deal with these hazards and the right rescue equipment was not on site, the government alleges.
Our New England workers' compensation attorneys understand that this company, and all other employers, are required to make sure that all workers are kept safe from work hazards, including having the proper procedures and plans in place to rescue workers should one of these hazards cause an accident. When this happens and an employee is accused of knowing and disregarding of one of these hazards, they're slapped with a willful violation, which are costly. In the case of S&R/Pihl, that citation cost them more than $55,000.
"S&R/Pihl has thus far refused to take steps to abate this hazard to its employees," said Patrick Griffin, Area Director for OSHA.
When workers are performing duties above ground, they need to be provided with a personal fall arrest system. They also need a way to get off of the elevated work area should an emergency take place.
The company was also slapped with nearly $5,000 in fines for not having fall protection for one of its employees who was working on top of the bridge deck. This constitutes as a serious violation, meaning that there is a good chance of serious injury or death because of a hazard that the employer should have, or did, know about.
Back in April, officials with OSHA and other safety advocates across the county pushed a national campaign to help to raise awareness about fall-related injuries and ways to prevent these kinds of accidents. The campaign addressed the dangers that workers face who work on roofs, scaffolds, ladders and other areas above ground.
According to recent statistics, there were more than 10,000 people who worked in the construction industry who were injured because of a fall-related accident in 2010. There were also nearly 300 workers who were killed in these same accidents. Employers are urged to check out OSHA's fall protection standards.

The Boston workers' compensation attorneys here at Jeffrey Glassman Injury Lawyers are dedicated to fighting for the victims of work-related accidents. If you or a loved one would like to file a claim and you need assistance fighting for the compensation that you deserve, call us today to schedule a free and confidential appointment to discuss your rights. Call (617) 777-7777.
More Blog Entries:
Work Accidents in Boston and Elsewhere Targeted with New Grants, Massachusetts Workers Compensation Lawyers Blog, June 16, 2012
Fall Accidents in Boston and Elsewhere: NSC Week 3, Massachusetts Workers Compensation Lawyers Blog, June 13, 2012