Officials with the Occupational Safety and Health Administration (OSHA) recently announced a request for information seeking public comment on potential revisions to its Process Safety Management standard and related standards. The government agency is also looking for input regarding other policy options to prevent major chemical incidents.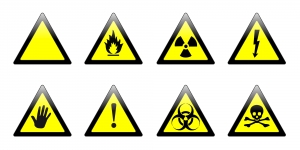 The RFI comes as a response to executive order 13650. This order looks to improve chemical facility security and safety. It was issued in the wake of the April 2013 West, Texas, tragedy that killed close to 20 workers in an ammonium nitrate explosion.
Our Boston workers' compensation lawyers understand that there are as many as 100,000 deaths and 390,000 injuries each every year as a result of exposure to toxic chemicals in the workplace. If there are toxic chemicals, wherever they may be, officials with OSHA regulate how they should be handled and in what quantities they are allowed. Unfortunately, employers aren't always on the same page. The five main components of the OSHA's Hazard Communication (Hazcom) standard are hazard evaluation, a written hazard communication program, material safety data sheets (MSDS), labeling and other hazard warnings, and employee information and training.

In addition to the requested comments and concerns, officials with OSHA are looking for input on possible updates to its Spray Finishing, Explosives and Blasting Agents and Flammable Liquid standards.
OSHA has estimated that more than 32 million workers are exposed to 650,000 hazardous chemical products in more than 3 million American workplaces. This poses a serious problem for exposed workers and their employers.
While many chemicals are suspected of being harmful, OSHA's exposure standards are out-of-date and inadequately protective for the small number of chemicals that are regulated in the workplace.
To help keep workers safe, OSHA recently launched a new chemical safety resource. The Transitioning to Safer Chemicals Online Toolkit provides employers and workers with information, methods, tools and guidance in eliminating hazardous chemicals or using safer chemical substitutions in the workplace. But this is not effective if companies and employers are jumping on board.
Hazardous Chemicals on the Job Safety Tips:
-Have an emergency plan in place.
-Always wear protective clothing.
-Always keep your workplace clean and organized.
-Properly dispose of all chemicals.
The truth of the matter is that chemical exposure in the workplace is a major source of litigation. All work environments, from a construction site to an office building, pose some level of risk for toxic injury. The toxic effects of chemicals can range from mild and reversible (e.g. a headache from a single episode of inhaling the vapors of petroleum naphtha that disappears when the victim gets fresh air) to serious and irreversible (liver or kidney damage from excessive exposures to chlorinated solvents). The toxic effects from chemical exposure depend on the severity of the exposures. Greater exposure and repeated exposure generally lead to more severe effects.
If you or a loved one has been injured on the job in Massachusetts, call Jeffrey Glassman Injury Lawyers for a free and confidential consultation to discuss your workers' compensation claim– (617) 777-7777.
More Blog Entries:
OSHA Lists Top Workplace Violations of 2013, Massachusetts Workers' Compensation Lawyers Blog, December 4, 2013
Massachusetts Work Injuries to Increase with Improving Economy, Massachusetts Workers' Compensation Lawyers Blog, November 28, 2013