Cavalieri Construction Co. Inc. was recently cited by officials with the Occupational Safety and Health Administration (OSHA), resulting in more than $40,500 in fines. Officials observed some serious excavation hazards while conducting an inspection back in April at its Addison and Washington Street work sites in Chelsea.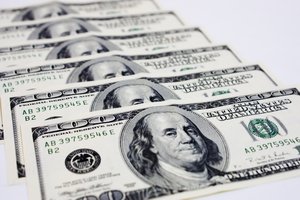 Our Chelsea workers' compensation lawyers understand that trenching and excavation projects are extremely dangerous when the proper safety precautions are not taken. These work sites need to be monitored constantly as fatal work accident may result from unsafe or dangerous conditions.
According to the Centers for Disease Control and Prevention (CDC) there were more than 270 workers who were killed in excavation or trenching cave-ins from 2000 through 2006. These projects in construction are seriously dangers as data with the U.S. Bureau of Labor Statistics (BLS) determined that there were close to 500 fatalities through the last decade. That means that there were close to 55 workers who were killed every year. About 70 percent of these accidents happened within smaller businesses, or companies that employed fewer than 50 workers. Close to half of these fatalities happened among companies that employed fewer than 10 employees.
"The walls of an excavation can collapse suddenly and without warning – burying workers beneath soil and debris before they have a chance to react or escape," says OSHA's Jeffrey A. Erskine of Middlesex and Essex counties.
Violations Observed at the Cavalieri Construction Co. Inc. Work Site:
-Employees who were working on the site and were working at depth and allegedly were not offered the proper protection from collapses. The deepest trench observed with no protection was 9 feet deep. The company received a fine of nearly $40,000.
-This was not the company's first offense. It was fined back in February for these same offenses at a Braintree work site.
-The company also was cited for failing to keep excavated materials away from the edge of the trench. It was fined more than $2,000. Under OSHA's safety standards, these materials should be kept at least 2 feet away from the excavation opening to help to prevent cave-in accidents.
Companies that complete excavation projects with trenches deeper than 5 feet are required to make sure that these trenches are protected against collapse.
As a matter of fact, lack of a protective system was the number one cause of trench work fatalities. If you're working in a trench that's deeper than 5 feet, you're required to have one of the following:
1.) A slopped ground.
2.) Benching ground.
3.) Shoring the trench with supports such as planking or hydraulic jacks.
4.) Shielding the trench (using a trench box.
Remember, hazards that are associated with excavation work are well defined and preventable. It just takes some observation, some responsibility and some preparation. Always keep an eye out work these kinds of hazards. You could help to save some lives.

The workers' compensation lawyers at Jeffrey Glassman Injury Lawyers are here to offer free and confidential consultations to those who have been injured on the job. Call (617) 777-7777 today!
More Blog Entries:
Prepping For Emergencies: Is Your Company Ready?, Massachusetts Workers Compensation Lawyers Blog, September 23, 2012
Anaphylaxis: A Serious Risk for Worker Injuries, Even Death, Massachusetts Workers Compensation Lawyers Blog, September 21, 2012