As bad winter driving weather approaches, it brings with it the risk of auto accidents due to snow and ice. Auto accidents can happen at any time, but for many, they occur during a commute or when driving for work. As such, these winter car wrecks can leave some people wondering whether workers' compensation covers auto accident injuries.
Our Boston workers' compensation attorneys can help you to determine whether your auto accident injuries could potentially be viewed as work injuries that will entitle you to workers' compensation benefits.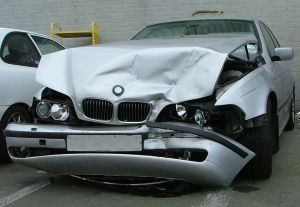 When is a Winter Auto Accident a Work Injury?
A winter auto accident may be considered a work injury if the accident occurred while you were performing necessary work tasks. For example:
A truck driver who is employed by a trucking company who is hurt in an auto accident when he is driving his regular route could be covered for his injuries by workers' compensation.
A bike delivery messenger who is delivering a message for his employer and who is hit by a car that skids on ice could be covered under workers' compensation.
An assistant who was sent to get his boss coffee at the café down the street could be covered under workers' compensation if his car was hit on the way to the café.
In each of these three situations, the worker was performing a required work-related task and the driving was essential to the performance of that task. As such, the auto accident injuries can be viewed as any other work injuries that happened in the course of performing a job.
Work injuries sustained on a commute, on the other hand, are typically not going to be covered by workers' compensation. Further, employees doing voluntary driving, such as driving somewhere on their lunch break, are also not going to be covered by workers' compensation if they get into a winter auto accident.
Why Make a Workers' Compensation Claim?
If you do get into an auto accident this winter and the accident could potentially be covered by workers' compensation, then it is advisable to make a workers' compensation claim. Making such a claim is a smart choice because your workers' compensation benefits may cover things that your health insurance and car insurance do not cover.
For instance, while personal injury protection (PIP) pays some of your medical bills and lost wages, you are limited to the amount of coverage that is provided in your policy limits. When you make a workers' compensation claim after a winter car accident, on the other hand, you may have much broader recovery and may be able to receive ongoing disability benefits if your auto accident injuries make it impossible for you to return to work at the job you had before or at any other job you might be qualified to perform.
Because workers' compensation benefits can offer you more benefits than other types of insurance, it is always worth considering making a claim if you suspect that your auto accident could be viewed as arising from doing your job.

If you or a loved one has been injured or killed on the job, call Jeffrey Glassman Injury Lawyers for a free and confidential consultation to discuss your workers' compensation case — (617) 777-7777.
Additional Resources:
Lack of Sleep Increasing Risks for New England Work Accidents, Massachusetts Workers' Compensation Lawyers Blog, November 22, 2012.