With several bridge collapses in recent U.S. history, the government is making investments in repairs and construction projects to improve infrastructure. As local, state, and federal authorities initiate projects to repair these bridges, construction workers must also be properly trained and secured against falls. Contractors and other construction companies must make sure that employees have proper training and equipment to prevent future injuries.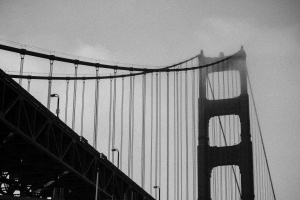 As the need for bridge repairs continues in Boston and nationwide, construction workers are at risk of significant injuries. Our workplace injury lawyers are experienced in representing individuals who have suffered in a work-related accident. We will take the time to review your case, identify all potential sources of recovery, and pursue maximum benefits and compensation on your behalf. Our legal team understands the significant losses faced by our clients and their loves ones and take necessary steps to seek a timely and effective claim.

Earlier this month two men were rushed to the hospital after they were injured while working on a construction project on the Longfellow Bridge. According to firefighters, the two men were working inside a 35-foot hole when the equipment necessary to funnel concrete collapsed on top of them. Witnesses reported that the men were injured and trapped, unable to climb out of the hole.
In this bridge accident, the men were trapped because they were too injured to climb out of the hole. During the rescue efforts, firefighters used stretchers to lift the men out. Immediately after the accident, emergency crews rushed the workers to the hospital. Follow-up reports indicate that the men are in stable condition and that their injuries were not life-threatening. The bridge accident is a reminder for city planners, law enforcement, and construction crews that there are significant risks in the repair process. The current project on the Longfellow Bridge is intended to address structural problems caused by erosion.
Throughout Massachusetts and nationwide, bridge reconstruction is critical to prevent collapse. According to a report published by Transportation for America, there are 66,503 bridges in the United States that have one or more significant defects. This means that every user of these bridges is at risk. Construction workers are necessary to repair these aging structures to prevent future collapses, like the one in Minneapolis that killed 13 people and injured 145. There were also additional injuries in Mount Vernon, after a bridge buckled.
According to experts, the over 100-year-old infrastructure was not designed to last more than 50- years or to withstand heavy traffic. To prevent future collapse, injury to workers, and other catastrophes, the government would need to spend approximately $20.5 billion each year just to keep these bridges safe. To improve safety of America's bridges, construction and roadside workers will also have to brave dangerous conditions on the highways and overpasses. Structurally deficiencies can create additional risks and hazards throughout the repair process. If you or someone you love was injured in a workplace accident, an experienced advocate can review your case and help you recover compensation for your losses.
Call Jeffrey Glassman Injury Lawyers for a free and confidential consultation to discuss your workers' compensation claim– (617) 777-7777.
More Blog Entries:
Addressing Nail Gun Safety to Protect Boston Workers, January 22, 2014.