According to My Fox Boston, a 32-year-old man died on Christmas Eve as a result of a tree trimming accident. The man died while performing commercial work at a private home after the limb of the tree he was working on gave way. The man tumbled fifteen feet to the ground below and the tree limb subsequently landed on him. Although he was taken to the hospital, the man was pronounced dead.
This tree trimming accident is a very important reminder that all workers are at risk of being injured when engaged in the dangerous task of trimming trees. Our Watertown workers' compensation attorneys are concerned that damage from recent storms has made tree trimming even more dangerous and we urge every commercial arborist to exercise extreme caution when trimming trees.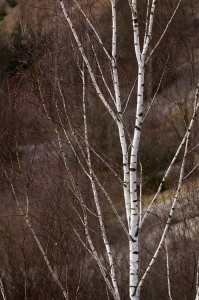 Tips for Safe Tree Trimming
The need for tree trimming has risen due to several recent storms and homeowners are strongly advised to hire professionals for tree trimming to avoid the risk of serious injury. Workers who work as professional arborists or who work in the field of landscaping or maintenance all may be asked to trim trees over the winter.
For those who trim trees as part of their job, it is very important to take safety precautions to avoid being injured by a fall, by the tree limbs, by electrical wire near to the tree, or by the tools and saws used in the tree trimming process.
To help you stay safe, the Occupational Safety and Health Administration (OSHA) has provided a number of tree trimming trips. According to OSHA:
You should contact utility companies prior to starting work and request that they either ground, shield or de-energize power lines prior to tree trimming.
You should always make sure you leave at least minimum clearance when you are working around energized power lines in order to avoid getting too close.
You should avoid trimming trees in bad weather including snow and rain.
You should look carefully around your work area prior to beginning the process of trimming the trees and you should eliminate any potential hazards.
You should only use equipment that has been properly maintained and you should only use equipment that you have been fully trained to use.
You should wear safety goggles, a hard hat and other appropriate safety gear during the tree trimming.
You should always assess the direction that the tree is leaning and determine the felling direction prior to cutting the tree.
You should calculate carefully the amount of hinge wood to leave in order to guide the tree when it is falling.
You should carefully inspect the tree before climbing to make sure it is sufficiently stable.
You should put away your tools when climbing a tree so your hands are free and you should always remain alert and focused on a falling tree without looking away.
If workers follow these tips, hopefully another tree trimming accident can be avoided. Employers, too, should monitor and train their employees. If an employee is hurt while performing work on tree trimming as part of his job, then the employee may collect workers' compensation from the employer.

If you or a loved one has been injured or killed on the job, call Jeffrey Glassman Injury Lawyers for a free and confidential consultation to discuss your workers' compensation case — (617) 777-7777.
Additional Resources
Mold Cleanup Efforts in Massachusetts: Risking Workers' Health, Massachusetts Workers' Compensation Lawyers Blog, December 7, 2012