Appeal of Brandon Kelly, a case from the Supreme Court of New Hampshire, involved claimant who was injured while working for a sheet metal company. His job responsibilities including driving a truck carrying sheet metal products to various job sites and making deliveries to customers.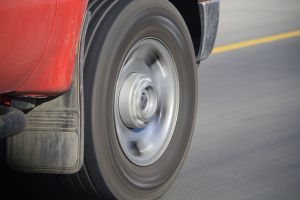 On the day of the incident, claimant had been driving his truck to a job site when he fell asleep behind the wheel. After falling asleep, his truck hit a utility pole, and claimant was seriously injured. As a result of his serious on-the-job car accident, doctors had to amputate claimant's leg.
Following amputation of his leg, claimant filed a claim for workers' compensation with employer's workers' compensation insurance company. Employer's insurance company denied his claim for benefits, and claimant appealed to the state workers' compensation commission. After a hearing, commissioners determined he was entitled to workers' compensation benefits and ordered insurance company compensate claimant for his work-related injury.

At this point, insurance company appealed commissioner's two-to-one vote to award benefits. There was no dispute he was on the job when injured. There was also no dispute he was working in favor of his employer's interests when he crashed his truck. Insurance company instead argued claimant had not shown his fatigue that led him to fall asleep was due to work activities, and without such a showing, this was a mixed-risk activity (driving while tired) for which he was not entitled to benefits. The review board agreed with commission that he was entitled to benefits and dismissed this appeal. Insurance company then appealed to a state court.
On this appeal, court found in favor of claimant. Court did not find any reversible error and found statute should be interpreted with benefit to the injured worker when such a finding is supported by evidence. The court did not address the issue of whether this was a mixed-risk accident, because it was not essential to making such a finding. Even if it was a mixed-risk activity, claimant was driving a truck owned by employer and in Massachusetts to meet a customer of employer. Whether there were other reasons he was tired, his work-related responsibilities clearly contributed to this accident and his tiredness, and the court, therefore, found in favor of claimant.
As our Boston workplace accident attorneys can explain, even when an employer is willing to pay an injured employee fair and appropriate compensation, company's insurance company may deny certain claims merely because it is more profitable for them to collect premiums and deny claims than it is for them to pay out on claims. After all, workers' compensation insurance companies are not different from most other large insurance carriers. Some workers' compensation insurance companies are merely divisions of larger multinational insurance companies.
These companies are large entities that are often far more concerned with their financial profit and loss statement than they are concerned about an injured employee receiving workers' compensation benefits to which he or she may be entitled.

If you are injured on the job in Boston, call Jeffrey Glassman Injury Lawyers for a free and confidential consultation to discuss your workers' compensation claim: (617) 777-7777.

Additional Resources:
Appeal of Brandon Kelly , March 20, 2015, New Hampshire Supreme Court
More Blog Entries:
Fowler v Vista Care – Court Declines to Limit Access to Workers' Compensation, June 28, 2014, Boston Workers' Compensation Lawyers Blog