According to a recent news article from Huffington Post, the total number of workers who died on the job last year in the United States was nearly 5,000. This is up two percent from the total number or workplace deaths that occurred in the United States in the previous year. It should be noted that the figures for this year were only preliminary, and there will likely be an increase in the number when it is finalized, as is typically the case.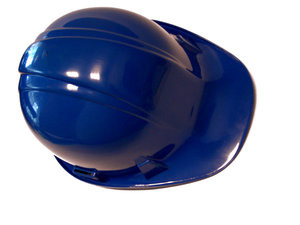 While the total numbers are up this year over last year, the rate of fatal workplace accidents has not changed. This is explained by an improved economy with more workers on the job than in previous years and more hours being worked than in previous years. The number of hours worked matters, because of the way in which the rate is calculated, at least in part by the total number of hours worked each year.
However, despite the fact that the rate has not increased, the United States Secretary of Labor is saying this is far more deaths on the job than should ever being occurring. He went on to say that 13 workers being taken away from their respective families each and every day is both tragic and unnecessary. The federal agency said employers need to make sure they are following all labor laws and providing a safe workplace environment for their employees to prevent these deaths from occurring.
As our Boston workers' compensation lawyers can explain, fortunately, for workers injured on the job, it is not necessary to prove that the employer was responsible for the workplace injury to be awarded benefits. The workers' compensation system in the Commonwealth of Massachusetts is a no-fault system in which it is only necessary to prove that a worker was injured, and he or she was injured while working.
The report also noted that the highest rate of workplace deaths occurred among Hispanic or Latino workers. One reason suggested for this is because of the nature of jobs these workers are regularly asked to perform. Many of them work in dangerous jobs like in the oil and gas industry, as well as in agricultural jobs. Many do not realize how dangerous agricultural jobs can be. There are many injuries and deaths each year as result of accidents with farm equipment, grain silos, and lightning strikes. There are also injuries and illnesses caused by pesticide use.
In addition to Latino and Hispanic workers, death rates were also higher among workers over the age of 55. This past year, the total number of workers over the age of 55 who were killed on the job was higher than ever before. This is actually a nine percent increase in the rate from the previous year. One possible reason given for this increase is because workers often need to forego retirement for longer these days than ever before. However, it does seem strange that there is such a high rate of increase this year, when there have not been many recent changes in the economy, nor with respect to Social Security retirement benefits.
If you or someone you love has been injured in a Boston work accident, call for a free and confidential appointment at (617) 777-7777.
Additional Resources:
Nearly 5,000 U.S. Workers Died On The Job Last Year, September 18, 2015, Huffington Post, by Dave Jamieson
More Blog Entries:
Increased Fines for Employers Who Do Not Maintain Workers' Compensation Coverage, July 22, 2014